We took our first real car trip vacation to the Northwest. We spent nights in Bend OR, Long Beach WA, Victoria BC Canada, Seattle WA, Grants Pass, OR, and CHICO CA!
Click on any picture to enlarge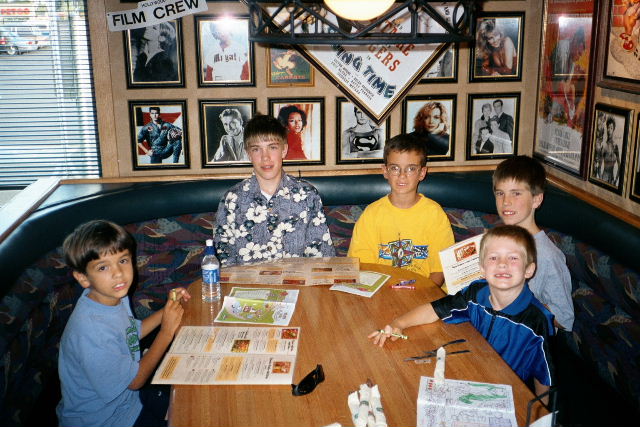 The cousins enjoy an elegant dinner in Bend OR.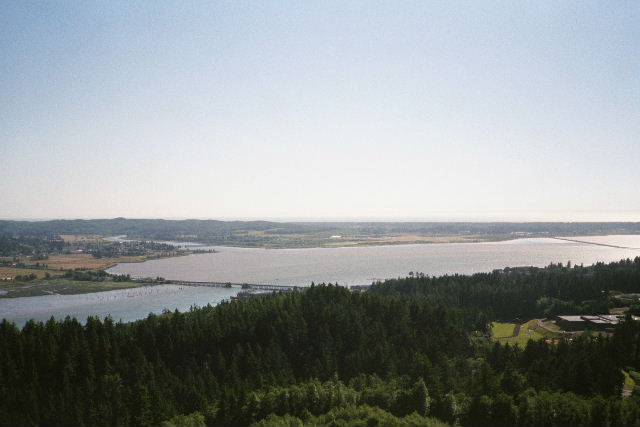 The view of the mighty Columbia River from the Astoria Tower.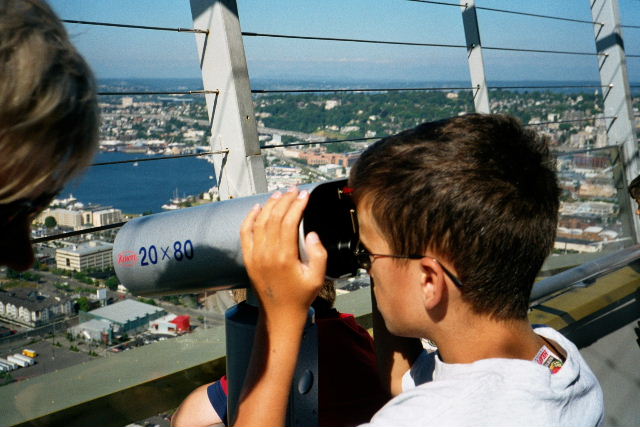 Patrick checks out the view from Seattle's Space Needle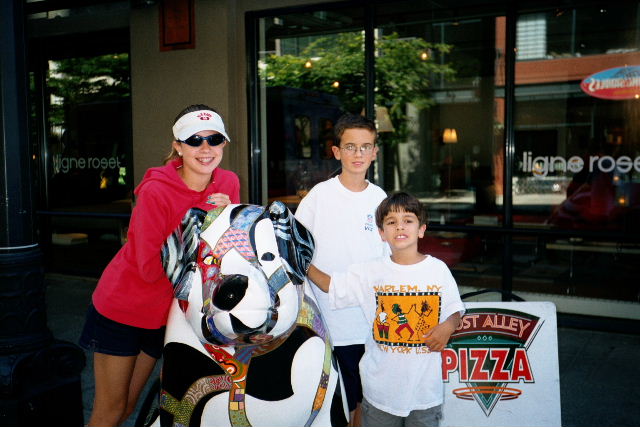 Chelsea Williamson, the boys, and a pig at the market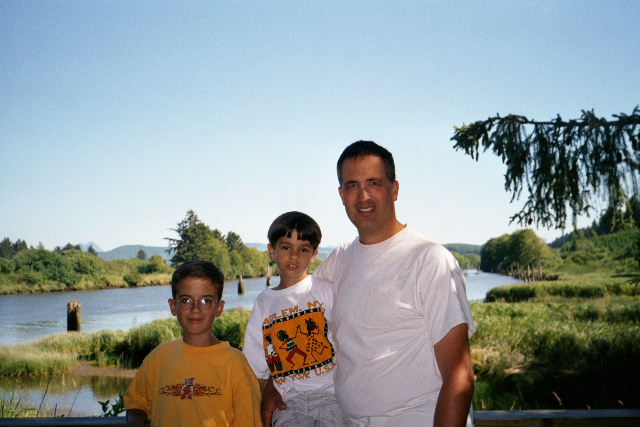 Brian made us all go to Fort Clatsop Oregon (near Astoria) to visit the spot where Lewis and Clark wintered. The things that he makes us do!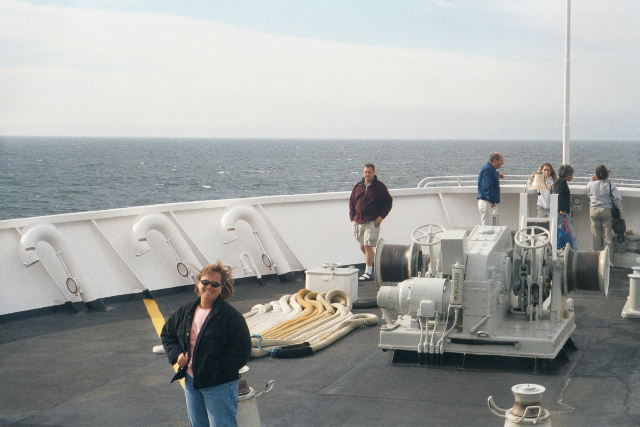 Julie enjoys(?)the ferry from Port Angeles Washington to Victoria Canada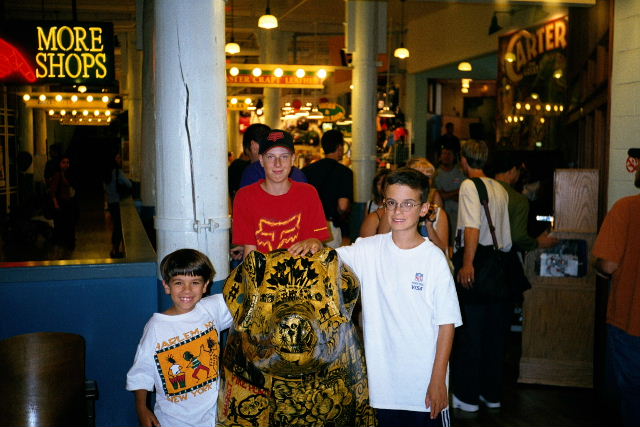 Pike's Market in Seattle with Bryce Williamson